About the brand
We created Agama brand in 2000, and since that time, it has made the conquest of customers and become a market leader.
The history of the brand started with the line of shrimps of the highest quality, which included a wide variety of shrimps, from cold-water to royal. Customers liked that line, and this made our brand one of the most popular in the market.
As time passed, we made deeper sense of our work objective: we wanted everyone in Russia had seafood and fish of high quality on his/her table, as they are necessary to support healthy diet so much. It was very important for us to give every housewife a possibility to cook tasty fish and seafood without any fuss and be proud of her dish. We wanted our work to inspire Russian families, encourage them to eat more fish and seafood, practice right eating habits, and give them confidence in the quality of products they choose.
That is why we completely re-launched our seafood line in 2011-2012 and added fish fillets to our range. We spent a lot of time and made huge efforts to offer products that appeal in taste, freshness and quality.
In 2013 Agama brand won the people's trust award — Brand No.1 in Russia — by coming on top in the national consumer voting.
Quality
When creating our products, we always focus on reaching the highest world standards. Our goal is to maintain internal quality standards that are an order of magnitude higher than generally accepted standards. We cook and eat our products ourselves and give them with pleasure to our children. This is because we can totally rely on the quality and usefulness of Agama products.
Our product quality control process consists of 8 steps:
Selection of the best suppliers
Over the many years of our work, we have gained trust and support of the best suppliers of fish and seafood from around the world. Agama's experts visit the catch locations personally.
Control over transportation conditions
We carry out a thorough monitoring during transportation of fish and seafood from suppliers regardless of the distance, which often numbers thousands of kilometers.
Laboratory control
All products undergo a rigorous incoming inspection in our own certified laboratory. Our company applies a quality and safety management system based on the HACCP principles.
Creating products together with the chef
Together with Agama's chef, we prepare and taste various products, selecting the best ones. Our products are easy to cook and help housewives to bring their cooking ideas to life.
Production control
We have built our own factories to produce our products. And whether it is filleting, cooking or packaging — a strict control is carried out at every stage with the most advanced equipment.
Tasting control
Our experts constantly taste existing products. This helps us to maintain a consistently perfect taste and high quality of raw materials.
Warehousing
A strict control of the required temperature and humidity level at the warehouse is a prerequisite, guaranteeing the quality of products in every pack.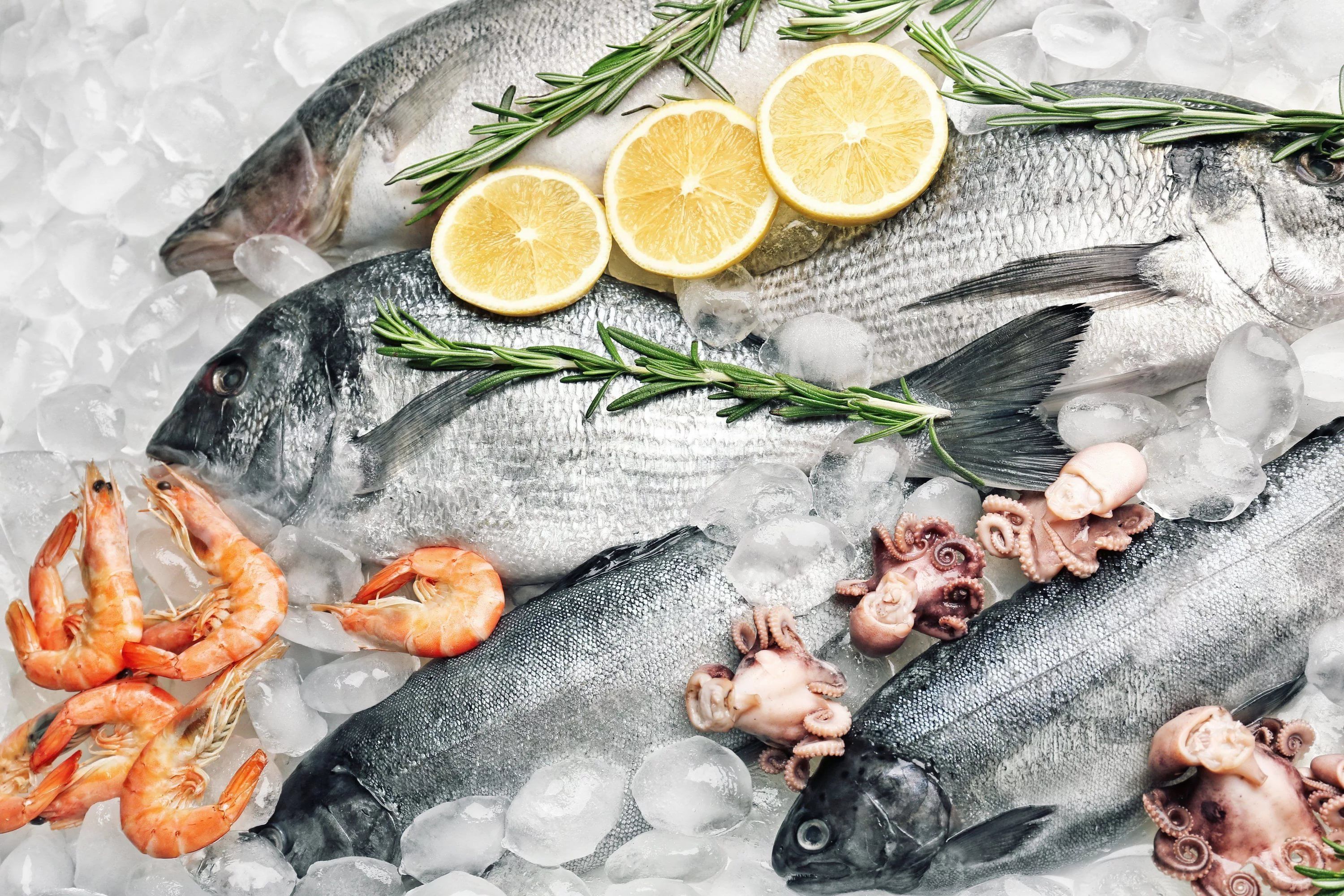 Control of delivery to shops
In-house logistics and a modern fleet of refrigerator trucks allow us to deliver excellent quality products to retail shops.
We are always ready to improve: the opinion of every customer and every partner is important to us and may have a crucial impact on the process of innovations in the company. Therefore, we hold an open dialogue with customers and business colleagues. You can communicate your suggestions, requests, or even critical observations regarding our work mailing to hotline address [email protected]
We strive to maintain an impeccable reputation gained over twenty years of work, and stick to the main goal of our work that is to give people gastronomic pleasure of delicious seafood and fish, and to take care of people's health, which is provided mainly by good and healthy eating choices.
Production
Our company has implemented and maintains a food quality and safety management system based on the HACCP principles (Hazard Analysis and Critical Control Points).
We choose suppliers that have a mandatory production audit program and a quality management system certified by international certificates. We control the conditions of transportation and storage of raw materials for our products. We track every stage of the product's life — from acceptance of raw materials to storage conditions in the outlets where consumers will get it. Our product safety programs are based on the knowledge and precise execution of the production processes, necessary instructions and procedures.
Production quality control
During production of AGAMA products, all parameters are carefully and methodically controlled at numerous boundary points at least once an hour. Special attention is paid to measurements at critical control points. The obtained data are checked and recorded in quality and safety checklists, and then in a common process monitoring database. Compliance with the sanitation and hygiene standards is controlled in a similar way.
Monitoring is carried out by certified Quality Assurance specialists; control samples in a mandatory manner are sent to the laboratory for microbiological analyses.
Appropriate corrective actions are determined, if necessary, with their completion time being checked during internal audits according to the quality and safety management system.
Factories
AGAMA ROYAL GREENLAND is a Russian-Danish joint venture specializing in fish and seafood processing. In the Russian market, AGAMA ROYAL GREENLAND is among the leading companies in the industry. The Danish Royal Greenland Company is the world's leader in the catching and processing of shrimps having over 40 factories and vast professional experience spanning 230 years.
production capacities for cooking, glazing and packing of seafood products;
modern technology and equipment to get a top quality product;
compliance with all current sanitation and food safety requirements; company certification according to international standards (FSSC and ISO).
FISH MANUFACTORIES MURMANSK is a codfishes processing factory.
The factory's production facilities include equipment from the world's leaders in fish processing technology: BAADER fish dressing lines, Мarel filleting and grading lines, modern freezers, and only high-tech equipment.
production facilities for codfishes filleting, freezing and packaging;
modern technology and equipment to produce a top quality product;
compliance with all current sanitation and food safety requirements (MSC).
AGAMA experts
During 19 years of work we found out for sure, where on the globe the best tuna and Atlantic salmon are caught and where to buy the best mussels and shrimps.
The brand's products are created by the team of experts, the chef and the quality assurance team. The experts' task is to choose natural raw materials – the most valuable from the cooking point of view. The brand chief takes care of tasting our products, creates original recipes that can be found on products packages. The quality assurance team ensures that the products are always consistent with declared standards. We invite people, whose opinion is important to our customers, as experts. In 2017, Yuliya Vysotskaya, author of cook books and the host of Edim Doma (Eat at Home) TV show, was the invited expert of the brand. Yuliya shares great fish and seafood recipes with our customers.