Fine bacon wrapped cod rolls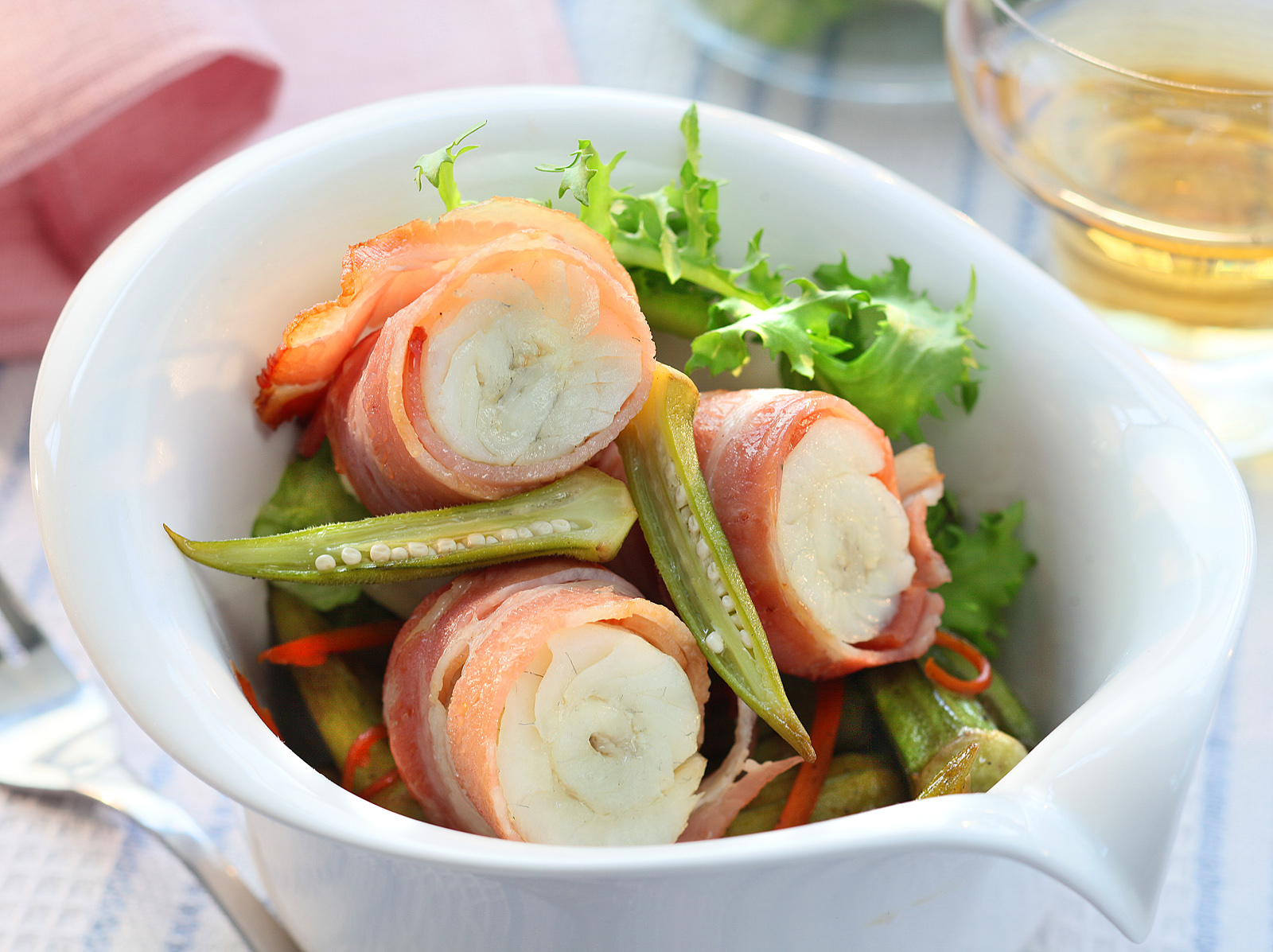 Ingredients
Cod fillet

400 g

Green beans

450 g

Raw smoked bacon

100 g

Carrot

1 pc.

Garlic

1 clove

Soy sauce

20 ml

Vegetable oil
Directions:
Cut the cod fillet into strips, roll it into mini rolls.
Wrap the mini rolls in bacon strips and bake in the oven heated up to 200 degrees for 10-20 minutes.
Cut carrots in filaments, chop garlic.
Fry beans, carrot and garlic on the hot pan for 5-6 minutes, add soy sauce and stew for another 2-3 minutes.
Serve aromatic rolls with light side dishes of vegetables.