Thai Tom Yum Soup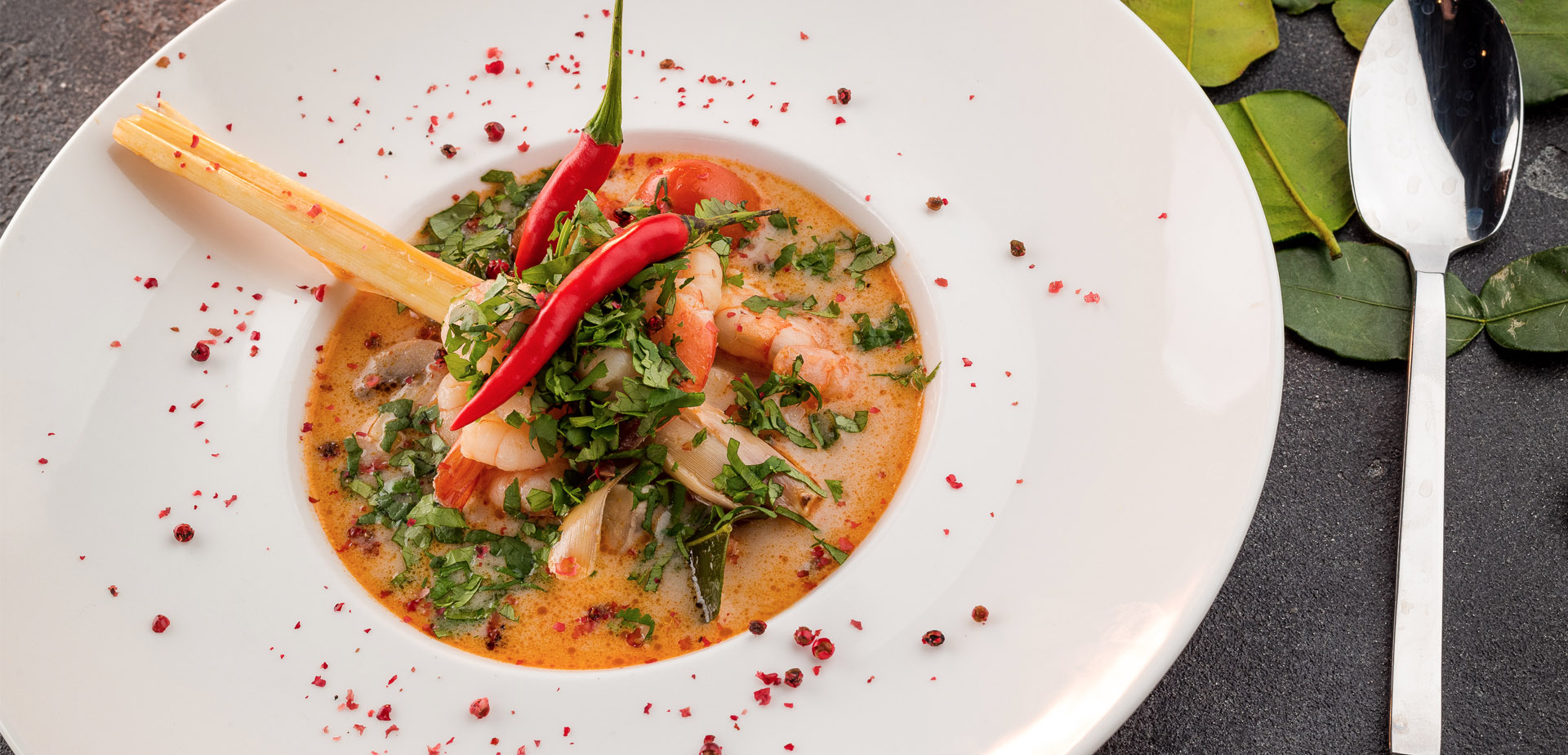 Ingredients
Agama Royal shrimps No.6

300 g

Unsalted chicken broth

2 l

Champignon

200 g

Lime

1 pc.

Coconut milk

4 tbsp.

Cherry tomatoes

3 pcs.

Fresh chili peppers

1 pc.

Galanga Root (ginger)

1 pc.

Lemongrass

4 stalks

Cilantro

1 bunch

Fish sauce

2 tbsp.

Tom Yum paste

2 tbsp.

Salt and sugar

to taste
Directions:
Step 1.
Prepare all the ingredients.
Step 2.
Fry celeriac, lemongrass and lime leaves in the saucepan.
Step 3.
Add sliced mushrooms, shrimps and fry for 5-7 minutes.
Step 4.
Add soy sauce, fish sauce, milk and broth, Tom Yum paste.
Step 5.
Add sliced cherry tomatoes.
Step 6.
Turn off the flame, cover and leave for 10 minutes.
Step 7.
Trim with chili and cilantro. Enjoy your meal!